Experience a new way of listening to music! Imagine a performance that virtually expands the venues and transforms the relationship between the musician and the public.
MusicHappens

®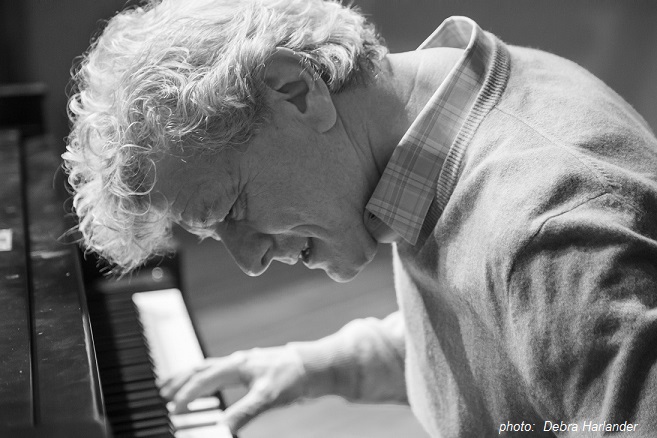 JERZY SAPIEYEVSKI unites a wide variety of stylistic influences from classical, popular, jazz, and the avant-garde. Each performance is one-of-a-kind creation drawn from the ambiance and interaction of the composer/pianist with the audience. This site-specific creativity utilize the architecture, acoustics and the unique spirit of the venue, immersing the audience in an engaging event.
This format can also be used to capture the atmosphere of an art exhibit. Such "musical gallery" has many possible configurations and gives the audience an opportunity to simultaneously "hear" and see the art works. The listener is able to interact with the music in a direct and personal way and view the exhibits while being a part of the performance that brings the entire space to life.
Sapieyevski combines his expressive piano virtuosity with the harmony of colors and rhythms. The distinctive voice of his music finds its inspiration in the American spirit of George Gershwin, innovation of Philip Glass and the spontaneity of improvisations by Keith Jarrett and Dave Brubeck. His AmericanSongClub sheds new light on the music that shaped American consciousness. In its musical intimacy it promotes talent development, social understanding and cultural interaction through the tradition and meaning of the world-famous, time-honored American songs.

NewCenturyMusictm project is a groundbreaking, dynamic experience and an integrated artistic offering for the 21st century. "MusicHappens®!"

Music Publications
Innovations
- GO TO THE "LISTENING ROOM" -

"Splendid... Out leap sounds beyond the imagination..., or the kind of trumpets the angels will play."
"Superb... Prodigious musical imagination." The Washington Post
"Warm and attractively lyrical music." The New York Times
"Deeply moving, vivid with life's anger, anguish and joy." Pittsburgh Post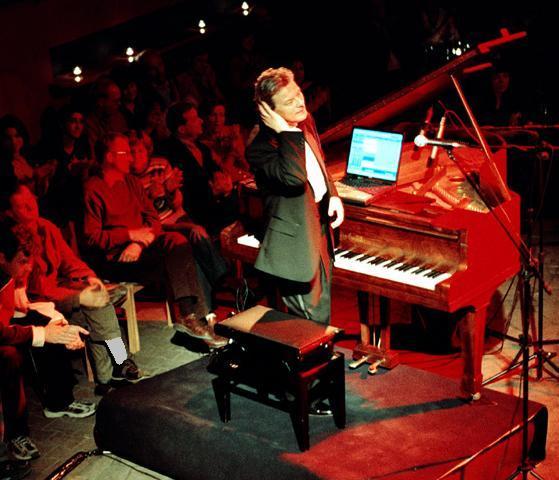 Home
MusicHappens
CustomMusic
WebOrchestra
Events
WebSchool
Workshops
Contact