Jerzy Sapieyevski is an award-winning composer, pianist, and innovator. He is the founder of AmericanSongClub® and as artistic director/producer, he brings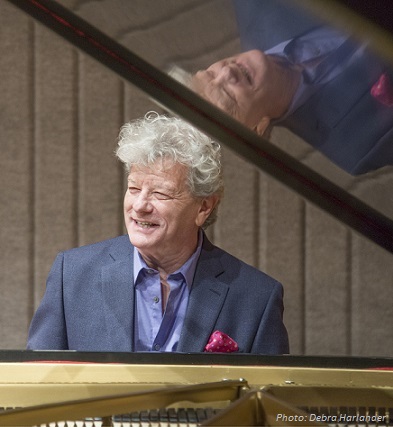 some groundbreaking ideas to the concert stage and education.
His presentations unite diverse styles of music into one-of-a-kind creations. (YouTube Playlist)
The distinctive voice of his compositions finds its inspiration from the American spirit of George Gershwin, and the spontaneity of improvisations by Keith Jarrett and Dave Brubeck.
His commissions and performances included the Kennedy Center, Library of Congress, Carnegie Hall, and some major academic centers. The score for the Shakespeare Theatre's Production of "Richard III" (Stacy Keach) was nominated for a Helen Hayes Award.
In 2005 Jerzy Sapieyevski was decorated with the "Knight Cross of the Order of Merit of the Republic of Poland".
He was also a guest lecturer on Cultural Diplomacy and delivered popular pre-concert talks at the Kennedy Center.
Jerzy Sapieyevski, a triple laureate of "Jazz nad Odrą" festivals, began music and engineering studies in his native Poland and later completed his music degrees in the United States. Acknowledged in The Oxford Dictionary of Music, he is especially interested in creating interactive performances that bring together various disciplines in live events - MusicHappens®.
His AmericanSongClub® sheds new light on the music that shaped American consciousness. In its musical intimacy it promotes talent development, social understanding and cultural interaction through the tradition and meaning of the world-famous, time-honored American songs.
The multimedia collaborations with artists Makoto Fujimura and Alexander Kaletski are examples of an innovative approach. After a New York event, the Associated Press syndicated: "Can a painting create music? An experiment in painting and music pushes boundaries".
Sapieyevski's versatile creative activities prompted the US Chamber of Commerce to choose his profile as one of the case studies, Faces of IP for a presentation in support of intellectual property protections.
MAJOR COMPOSITIONS and EVENTS:


"SAPIEYEVSKI v. LIVE NATION, Inc." - DDC 1:18-cv-00830

"AMERICAN SONG CLUB" - Workshop and Concert, Gdansk, Poland;
"MERCURY CONCERTO" - Hillsdale College, Michigan;
"A Tribute to GLENN FREY" (Eagles - Desperado)- LIVE! with David Keplinger, vocals
"AMERICAN SONG CLUB" - Katzen Museum, DC;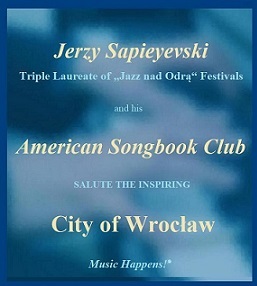 (Celebrating the City of Wroclaw,
Kosciuszko Foundation)

"PAINTED MUSIC" for orchestra - University of Texas RGV Orchestra, Brownsville, TX and Edinburg, TX; American University Orchestra, Washington DC; Valley Symphony Orchestra, Performing Arts Center, McAllen TX; American University Orchestra, DC;
"VIVALDI PICCOLO CONCERTO" (Orchestration) - United States Army Field Band, Gala Concert and Closing Ceremonies of the National Flute Association Convention;
"FOREVER is COMPOSED of NOWS" - Crystal Records (CD) - "Aesop Suite";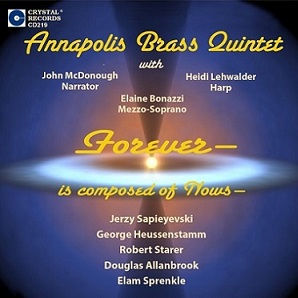 "MUSICAL PORTRAIT - JAN KARSKI" - Kosciuszko Foundation, Washington DC;

MUSIC for "PROTEST" - a play by Vaclav Havel, Ambassador Theatre Co., DC;

"TRUMPET CONCERTO" - the Eastman Wind Ensemble performance at Kodak Hall at Eastman Theatre;

"YOUR SMILE and CHERRY BLOSSOMS" - RMS Records single and a music video;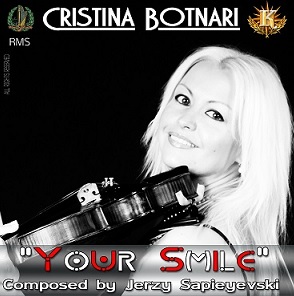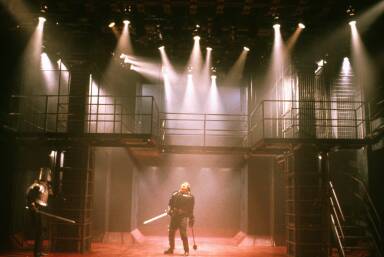 RICHARD III (Stacy Keach)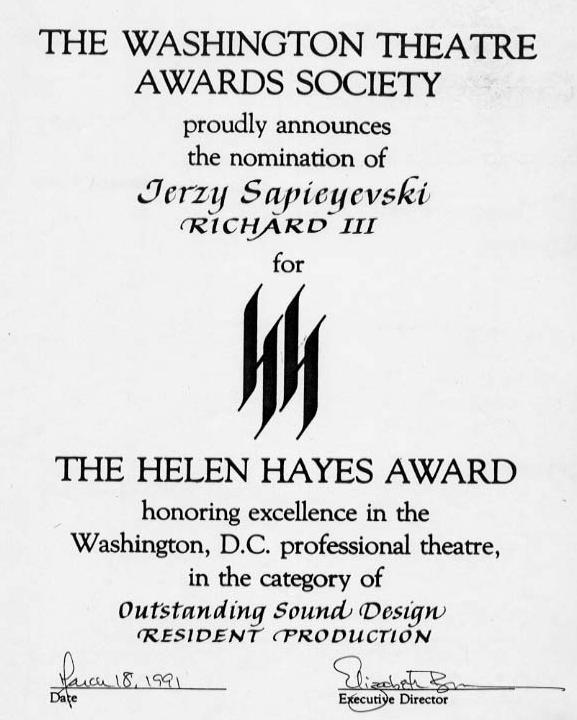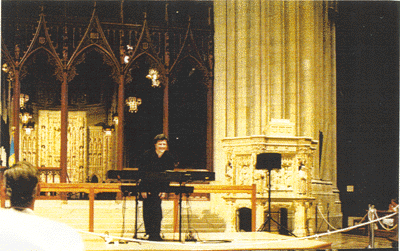 The National Cathedral Concert - Washington, DC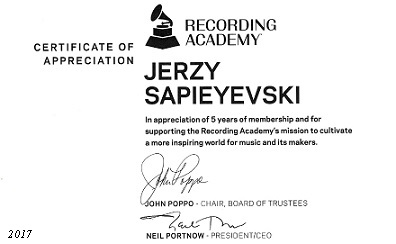 SCORES in PRINT
or LISTEN on YouTube...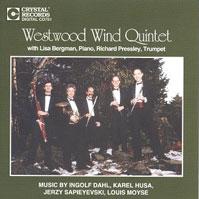 SONGS OF THE ROSE (Presser Co.), Kennedy Center/WPAS Washington DC, The National Cathedral; The Gregg Smith Singers;
ARIOSO, for Trumpet and Woodwind Quintet (Presser Co.), commissioned by The International Trumpet Guild. Performed: Western Illinois University; The Palm Beach Music Festival; Zagreb (Croatia) Wind Ensemble, Zagreb, Croatia; ITG Conference, Dallas, Texas; Waterloo Music Festival, Princeton, Univ., Crystal Records;
MAZURKA for string quartet (Presser Co.) commissioned by the Library of Congress. Performed by Manhattan String Quartet in Moscow; Tokyo String Quartet on U.S./European tour; Soviet Emigre Orchestra, Australian tour; TV "CBS Sunday Morning";


AESOP SUITE for Brass Quintet and Narrator (Presser Co.) commissioned by the Annapolis Music Society for Annapolis Brass Quintet and An die Musik Ensemble. Performed on American/European Tour, Recorded on Crystal Records, Belgian Radio, and Newport Classics - a Grammy® nominated album, (15')
MORPHEUS for wind ensemble (C.F. Peters Corp.) American Wind Symphony, Recorded on AWSO Records, (8')
SCHERZO DI CONCERTO for Wind Ensemble ( Japan, OngakuNoTomo Sha)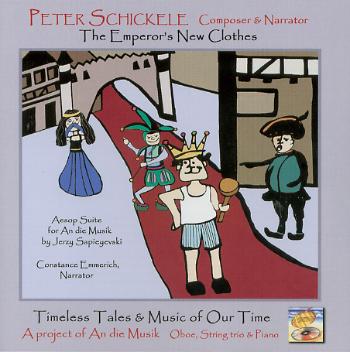 ARIA for Flute and Piano (Presser Co.) Performed by An die Musik, Kennedy Center, (11')
LOVE SONGS (to poems by Anne Lindbergh) for voice and piano (Presser Co.), The Philips Collection Series, Washington DC;
MERCURY CONCERTO for Trumpet and Orchestra (C.F. Peters Corp.), Eastman Wind Ensemble, Kodak Hall at Eastman; Armando Ghitalla and AWSO. Recorded on AMCAM Records, and by Alex Jokipii on ALBANY Records(15')

LISTEN on YouTube...