This profile is one of the case studies, Faces of IP, prepared by the U.S. Chamber of Commerce
for the Sixth Intellectual Property Summit in support of intellectual property protections.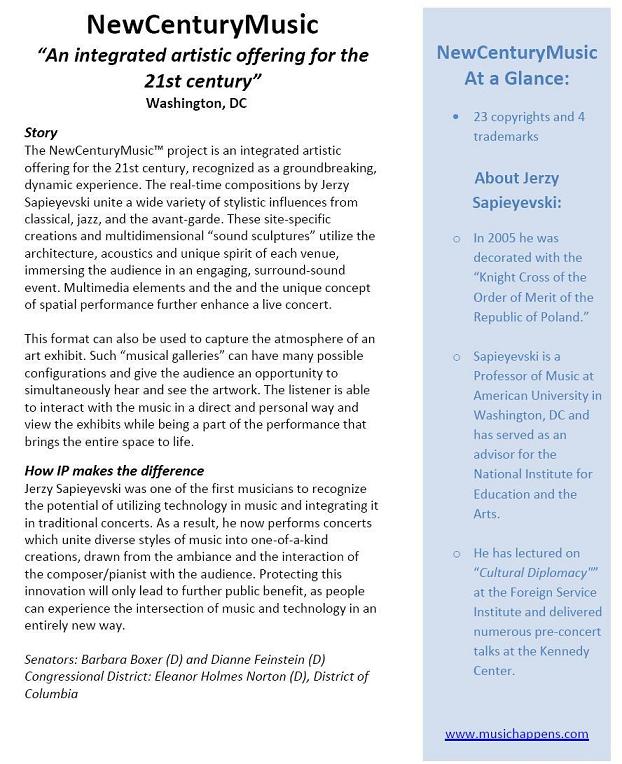 In 2021, as the result of mediation, Jerzy Sapieyevski and Live Nation Entertainment, Inc. have resolved the trademark infringement dispute. Details of the lawsuit are included in the Court filing cited below. As Live Nation being the most powerful player in live music productions, the lawsuit sheds some new light on ordinary citizens' access and ability to challenge large corporations in courts.

Sapieyevski v. Live Nation, Inc. - DDC 1:18-cv-00830

Citations in the UNITED STATES PATENT OFFICE
(cited more than 93% of other patents - International Class G06F)




NEW INSTRUMENT CREATED BY JERZY SAPIEYEVSKI
FOR HIS "PAINTED MUSIC" PERFORMANCES (2004 - 2010):
"Explorations like Jerzy's are the lifeblood of art. If no one is willing to try new ideas, art (like science) stagnates.
Without a lot of technology, this kind of experimentation simply couldn't be done."
- James Trefil, scientist, author, educator (GMU) - "Why Science?"
(click the image for more details)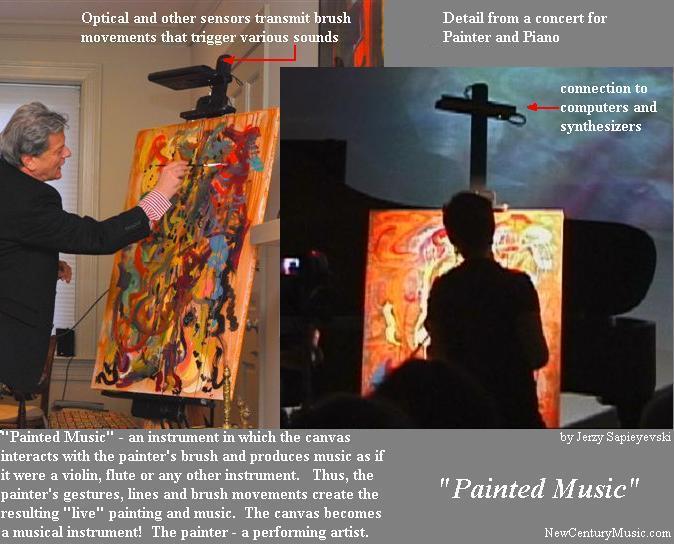 In 1990, before wide use of the Internet, Sapieyevski designed and build a prototype of an electronic desk
for use in large classroom instructions. While today it would be obsolete,
the invention demonstrates this composer's visionary creative skills.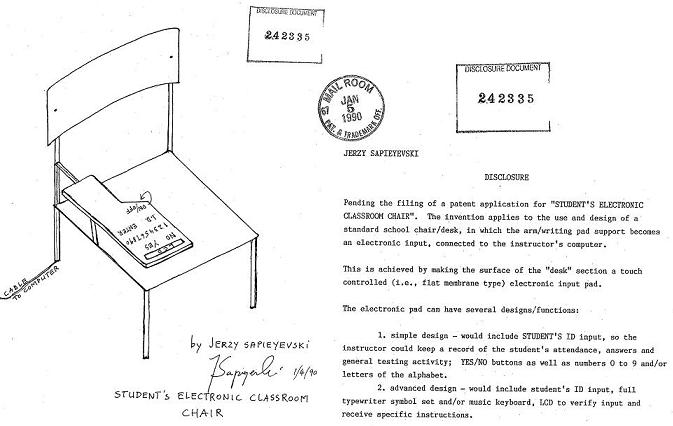 MUSIC PUBLICATIONS
WORKSHOPS